Limerick's Heiton Buckley rebrands to Chadwicks Limerick
Chadwicks Group, Ireland's leading builders' merchants has announced that Heiton Buckley on the Ballysimon Road in Limerick will be rebranded to Chadwicks Limerick from July 2nd.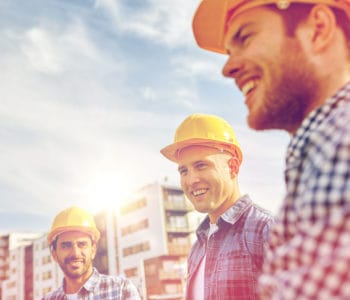 Chadwicks Group is encouraging tradesmen to stay safe in the sun this summer
New research from Chadwicks Group reveals that over a third of tradesmen (36%) admit to not wearing sunscreen and over a quarter (28%) say they only apply it sometimes.
Chadwick Group Announces Reopening of Branches
Following the recent government announcement, Chadwicks Group, Ireland's leading builders' merchants will reopen branches nationwide from 18th May to cater for the construction industry.
Eddies Hardware unveils refurbishment and rebrand to Chadwicks Drogheda
The rebrand of the Eddies Hardware branch to Chadwicks is part of an ongoing nationwide rebrand by Chadwicks Group which started in 2018.
Chadwicks Group launches the free National Tradesperson Check
Chadwicks Group has announced the launch of a new nationwide health check for tradespeople across 12 of its locations including Chadwicks, Heiton Buckley, Cork Builders Providers and Telfords.
The Home of Wexford GAA To Be Renamed Chadwicks Wexford Park
Chadwicks has signed a long-term agreement with Wexford GAA for the naming rights for what will now be known as Chadwicks Wexford Park.
Chadwicks Unveils Newly Renamed And Refurbished Carlow Branch
Chadwicks today announced that Heiton Buckley Carlow in Kernanstown Industrial Estate has been rebranded to Chadwicks. The branch has undergone a major refurbishment and name change.
Chadwicks Unveils Newly Rename And Refurbished Castlebar Branch
Chadwicks today announced that Heiton Buckley Castlebar in Castlebar Industrial Estate, Moneen has been rebranded to Chadwicks Castlebar.
Chadwicks Group Celebrates 200 Years Of The Irish Home
The report by Ireland's leading building merchanting company, Chadwicks Group, into the changing tastes, décor and trends within the Irish home over the last 200 years was launched today.
Chadwicks Launches New Fixing Centre
Chadwicks, Ireland's leading building merchanting company today officially launched the Chadwicks Fixing Centre at Thomas Street, Dublin 8.
SpeakUp is our reporting service for colleagues and anyone (e.g. customers or suppliers) connected to Chadwicks Group (part of Grafton Group) to report concerns. This action, is also commonly known as 'whistleblowing'. If you ever see something in your interaction with Chadwicks Group that could be deemed unsafe, unethical or unscrupulous, please SpeakUp! We take concerns given in good faith very seriously and will not tolerate retaliation of any kind to anyone who reports such instances.
You can raise your concerns through the dedicated SpeakUp website here.
Please note that this service is not to be used for customer service enquiries or issues. Please contact your local Chadwicks Group branch for such enquiries.
CONNECT WITH US ON