Chadwicks Group's strategy is to be a national distributor of building materials and home improvement products. This objective is supported by our five strategic priorities:
A strong financial base
Excellence in service
Organic growth and acquisitions
A supportive organisational structure and management
Ethics and integrity
Build a career with a difference at Chadwicks Group. We believe our colleagues are the reason for our success and are always on the lookout for talented people to join our team.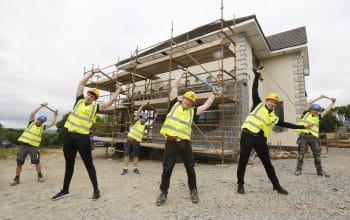 Chadwicks Group launches free National Tradesperson Check to help tradespeople prioritise their health
04 Oct 2021
Chadwicks to support Santry family on DIY SOS
30 Sep 2021
Over a third of tradespeople don't wear sunscreen
25 Aug 2021
CONNECT WITH US ON