Every building starts with a foundation but every foundation starts with the right tools and materials. As Ireland's largest builders merchant we are proud to be the partner of choice for builders, homeowners and consumers. We are a business with a tradition spanning two centuries. We have a national footprint but a local presence. We are present in more communities around Ireland than any other merchant.
The foundation for that success is our colleagues, who are trusted by the customers with whom they have been dealing for years. They provide expert advice backed up both by best-in-class training and their own front-line experience. We build long-lasting relationships based on our knowledge, expertise and superior service. Our customers trust us to help them to build extensions, homes and kitchens and to carry out repairs, maintenance and improvements. We want them to have the best advice and the best product. We also want them to be able to fulfil their needs at the right price, in the right place and at the right time, every time. 
We are a business with a long history and tradition. We are also building for the future. Our unrivalled network of physical locations is complemented by technology that makes it easier to seek advice, source product and get things done whenever and wherever our customers need us. With over 50 locations nationwide, you'll never be too far away from a Chadwicks Group branch.
Chadwicks is Ireland's number one Builders Merchants and Home Improvement Specialist. From building & plumbing materials to DIY supplies & equipment hire. We're here to help with all your home or building projects. Chadwicks currently trades from 38 locations throughout Ireland, so you're never too far from your local store.
Cork Builders Providers operates from 2 locations within Cork City. The Northside store was opened in 2014 following a successful merger of the pre-existing Panelling Centre business. This location offers a comprehensive Panelling Centre business, building materials, DIY and heating & plumbing to both new and existing customers.
 Representing world leading brands, Davies Group are at the forefront of all major infrastructural, commercial and domestic projects throughout the Republic of Ireland, with two branch locations within Dublin, Raheny on the Northside of Dublin and Sallynoggin on the Southside.
Heiton Steel is the largest Irish-owned steel stockholder in Ireland with a dedicated stock centre in Ashfield on the Naas Road and supplies a full range of quality steel products to the industrial and construction industries.
For over 100 years, Morgans Timber has offered a specialised range of premium timber and sheet material, selected to the exact specifications to suit customers' needs and applies best-in-class practices and technological innovations to provide customers with premium quality and ethically sourced products.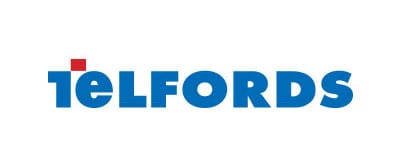 Telfords was founded in 1885 in Mountrath, Co. Laois, and now stocks over 50,000 products. From building materials, electrical supplies, paint, timber floors, bathroom equipment, gas fires, solid fuel stoves, garden furniture, household items and everything the DIY enthusiast could possibly need.
Proline Architectural Hardware is one of the leading suppliers of ironmongery and accessory products to an ever changing market place. Proline provides design solutions for architects, interior designers and specifiers on all their ironmongery requirements. Offering a vast range of products to include: Invisible Door Solutions; Access Control Solutions; Door & Window Hardware; Glass Door Solutions; Mailbox Systems; Intumescent & Fire Stopping Solutions; Joinery Products; Airtightness Products plus many more.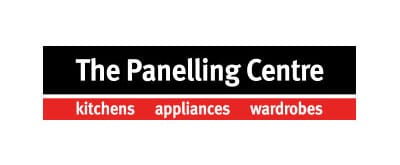 The Panelling Centre has been supplying design-led kitchens and wardrobes to home renovators and trades professionals since 1973. With 4 stand alone branches, and 3 implant branches within Chadwicks and Cork Builders Providers.
Sitetech supplies quality concrete and brickwork accessories to the Construction and Civil Engineering industries from its strategically placed warehouses in Dublin and Cork. Sitetech's mission is to provide customers with innovative products and technologies enabling them to improve efficiencies during the construction process.
SpeakUp is our reporting service for colleagues and anyone (e.g. customers or suppliers) connected to Chadwicks Group (part of Grafton Group) to report concerns. This action, is also commonly known as 'whistleblowing'. If you ever see something in your interaction with Chadwicks Group that could be deemed unsafe, unethical or unscrupulous, please SpeakUp! We take concerns given in good faith very seriously and will not tolerate retaliation of any kind to anyone who reports such instances.
You can raise your concerns through the dedicated SpeakUp website here.
Please note that this service is not to be used for customer service enquiries or issues. Please contact your local Chadwicks Group branch for such enquiries.
CONNECT WITH US ON