Chadwicks Group Celebrates 200 Years Of The Irish Home
The report by Ireland's leading building merchanting company, Chadwicks Group, into the changing tastes, décor and trends within the Irish home over the last 200 years was launched today.
Chadwicks Launches New Fixing Centre
Chadwicks, Ireland's leading building merchanting company today officially launched the Chadwicks Fixing Centre at Thomas Street, Dublin 8.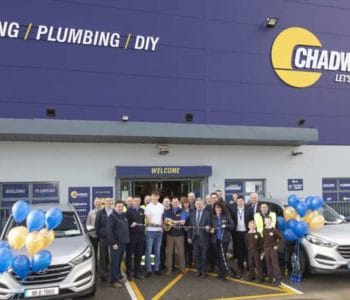 Chadwicks Unveils Refurbished Tralee Branch
Kerry GAA star David Clifford was guest of honour on the day. Chadwicks has announced that Heiton Buckley in the Clash Industrial Estate, Tralee has been rebranded to Chadwicks.
Sandra O'Halloran Q&A
Read our interview with our Chadwicks colleague Sarah O'Halloran. Learn about her Chadiwicks journey, how she applied originally and what roles she has had during her time with us.
CONNECT WITH US ON