Sandra O'Halloran Q&A
Read our interview with our Chadwicks colleague Sarah O'Halloran. Learn about her Chadiwicks journey, how she applied originally and what roles she has had during her time with us.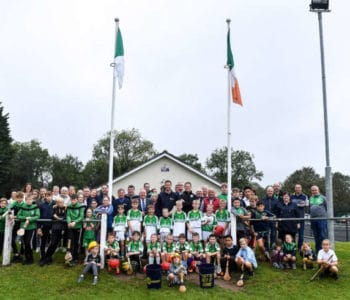 Chadwicks Kit Out Competition Winner Revealed
Kilmacow GAA Club in Kilkenny has been named the overall winner of the inaugural Chadwicks Kit Out Competition. In total 237 clubs across Leinster entered the competition with 12 county winners selected
Grafton Merchanting Roi Rebrands to Chadwicks Group
Grafton Merchanting ROI, Ireland's leading building merchanting company today announced it is rebranding to Chadwicks Group as part of a €5m investment programme in the business.
Chadwicks to Sponsor the Leinster Gaa Chadwicks Club Hurling League
Chadwicks and Leinster GAA have today announced details of a partnership that will us become the new sponsor of the Leinster GAA Chadwicks Club Hurling League.
Chadwicks Group (Formerly GMROI) Rises to the Challenge for Charity
Chadwicks Group (formerly GMROI), Ireland's leading building merchanting company, is thrilled to announce that it has raised €68,456.10 in vital funds for four Irish charities.
ST. CIARÁN'S STUDENTS IN KELLS CROWNED CHADWICKS CHAMPIONS
St. Ciarán's Students in Kells Crowned Chadwicks Champions Kevin Carpenter, Tommy Brady and Carl McGovern from Kells in Co. Meath have been crowned champions of the first Chadwicks Pet Home Competition. To celebrate the new and improved Chadwicks Navan branch, Chadwicks called on the future architects, builders and designers from the local area to go […]
HEITON BUCKLEY GOREY PARTNERS WITH SEAL RESCUE IRELAND
Heiton Buckley, Ireland's leading supplier of doors, floors, bathrooms, garden, plumbing and heating products has partnered with Seal Rescue Ireland to help improve its Intensive Care Unit. Seal Rescue Ireland is an organisation dedicated to rescuing orphaned, sick and injured seal pups around Ireland. The organisation nurses them back to health in its dedicated rescue […]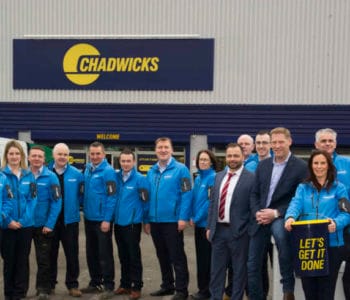 CHADWICKS REVEALS ITS DIY BUCKET LIST
Chadwicks reveals its DIY bucket list 10 DIY jobs to complete before the end of the summer Over half of us have up to six home repair jobs on our to-do list Key findings · Over half have up to six jobs on their DIY to-do list · 39% have something on their DIY […]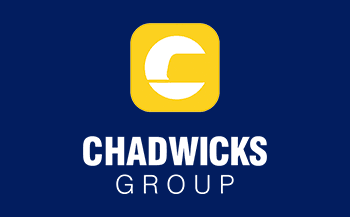 CHADWICKS GROUP (FORMERLY GMROI) TAKES ON FOUR PEAKS CHALLENGE FOR FOUR IRISH CHARITIES.
Chadwicks Group (formerly GMROI), Ireland's leading building merchanting company, announced this morning that a team of 22 people from the organisation will take on the Four Peaks Challenge in a bid to raise much needed funds for Focus Ireland, CMRF Crumlin, Pieta House and Cystic Fibrosis Ireland. The four charities selected were chosen by colleagues […]
IRELAND'S FIRST BUILDERS MERCHANTS TRAINEESHIP
CONNECT WITH US ON